CNC Programming Book: Tips and Techniques for Metal and Woodworking Machines
By:Admin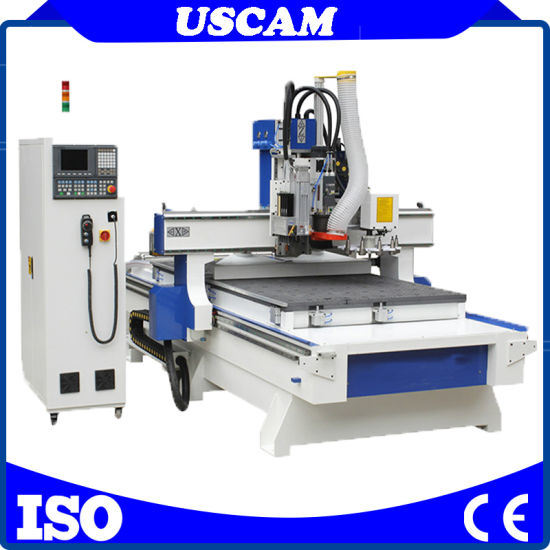 CNC Machines for Metal and Wood: Tips and Techniques for Programmers

CNC machines have become increasingly popular in recent years, especially in the field of metalworking and woodworking. These machines offer precise cutting and engraving capabilities, making them a favorite among manufacturers and artisans alike. However, the intricacies of CNC programming can be overwhelming, especially for those new to the technology. That's where Peter Smid's CNC Tips and Techniques: A Reader for Programmers comes in.

This book is the perfect guide for those who want to learn more about CNC programming. Smid's expertise in the field is evident in the way he breaks down complex topics into easy-to-understand sections. Whether you're looking to improve your existing skills or just getting started, this book has something for everyone.

One of the standout features of this book is the inclusion of tips and techniques specific to metalworking and woodworking. Smid's extensive experience in both fields makes him uniquely qualified to provide insights and strategies that are tailored to each industry. Whether you're working with hard metals or fragile woods, you'll find tips and tricks to help you achieve precise and accurate results every time.

Another great feature of this book is the emphasis on practical applications. Smid doesn't just provide theoretical knowledge - he also includes real-world examples of how CNC programming can be used in manufacturing and artistic contexts. This makes the content more engaging and relevant for readers who are looking to apply their newfound knowledge in practical ways.

Of course, one of the biggest benefits of CNC machines is their efficiency. They allow manufacturers to produce large quantities of products quickly and accurately. Smid's book takes this into account, with chapters dedicated to optimizing speed and reducing cycle time. These tips can help manufacturers save time and money, while maintaining high levels of quality and precision.

In summary, CNC Tips and Techniques: A Reader for Programmers is an excellent resource for anyone looking to improve their CNC programming skills, particularly in metalworking and woodworking. It offers practical strategies, real-world examples, and expert guidance from an industry veteran. Whether you're an experienced programmer or just starting out, this book is sure to help you achieve better results with your CNC machines. So what are you waiting for? Start reading today!