Powerful 1500mmx3000mm Fiber Laser Cutting Machine with options of 500w, 700w, and 1000w Laser Sources: Efficient and Precise Cutting Technology
Powerful 1500mmx3000mm Fiber Laser Cutting Machine with options of 500w, 700w, and 1000w Laser Sources: Efficient and Precise Cutting Technology
By:Admin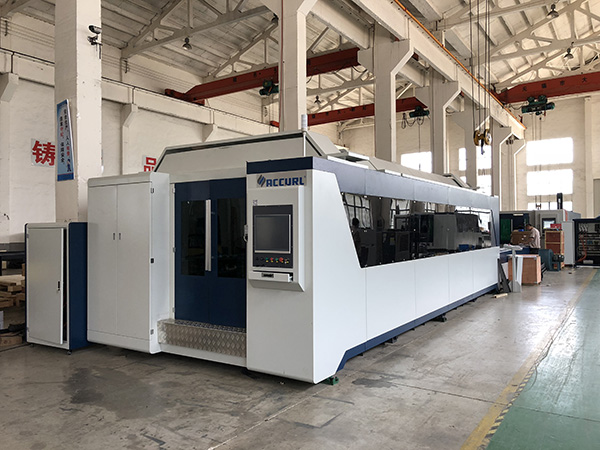 Co2 Laser Cutting Machine 500w: The Best Choice for High-Quality Cutting

Cutting metal, plastics, wood, and other materials often used in construction, manufacturing, and industrial applications is a challenge without a laser cutting machine. Though many types of laser cutting machines are available, the Co2 Laser Cutting Machine 500w stands out for its unparalleled efficiency, reliability, and quality.

A Co2 Laser Cutting Machine is a highly efficient, yet affordable cutting tool that uses a mixture of gases and a focused beam of laser energy to cut through metals and other tough materials. The 500w laser source is perfect for small businesses and startups looking to cut materials with precision and high-quality results.

Compared to traditional cutting methods, Co2 Laser Cutting Machines are faster, more accurate, and require lower maintenance. The fiber transmission used in this cutting machine guarantees a consistent quality cutting effect in every point of the material being cut. The technology has been specially designed to reduce gas consumption and increase photoelectric conversion efficiency, which can reach up to 35%.

The 1530 fiber cutting machine 500w is a high-performance machine that can cut through a wide range of materials, including steel, stainless steel, aluminum, brass, copper, and other non-metal materials such as acrylic and plastics. The machine's accuracy is excellent, and the use of fiber transmission ensures a consistent and reliable cutting result.

The Co2 Laser Cutting Machine 500w is also an excellent tool for precise cutting of intricate geometric patterns. The machine's cutting speed is fast, and the exactitude is exceptional at every point. Plus, the machine's software can be programmed to cut almost any shape or design that you need, or you can simply upload your design, and it will automatically start cutting.

With the ability to cut materials of varying thicknesses, Co2 Laser Cutting Machines are versatile and can be used for various projects in different industries. Additionally, the cutting machine has excellent cutting capacity and high processing quality. And, because of these characteristics, the machines are ideal for particular industries, including building and construction, automotive, and other manufacturing industries requiring high precision cuttings.

In summary, the Co2 Laser Cutting Machine 500w is an excellent choice for cutting through a wide range of materials with high precision and accuracy. The machine not only saves time but also minimizes material wastage and guarantees high-quality results. Whether you are in the manufacturing, automotive, or construction industry, this machine can help you achieve your goals and realize the full potential of your business.